Where Sophistication Meets Service
Porsche River Oaks is proud to be a member of the Sonic Automotive Group, meaning we are dedicated to professional, first-rate service. Our dealership goes the extra mile to satisfy our customers, and our Porsche service experts never stop working in order to exceed your expectations. Our certified technicians provide you expert service using Genuine Porsche parts. Porsche River Oaks is the place you can trust to maintain your car in like-new condition.
These three reasons explain why you can entrust your vehicle to Porsche River Oaks's Service Department: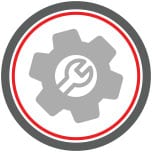 Skilled Technicians
Our skilled technicians are factory-trained and certified. You can relax when you service your car at Porsche River Oaks, because it's in the hands of seasoned professionals. If you should be involved in a collision, come to the Porsche River Oaks Collision Center for complete repairs.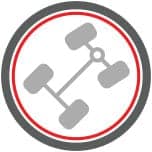 PROFESSIONAL GRADE PARTS
We fill our Parts Department with top-quality Porsche parts and accessories to ensure your repair is performed correctly and quickly. We ban the use of cheap aftermarket parts whose poor construction and improper fit can damage your car. We also offer Griot's Garage car care products to maintain your car's beauty inside and out, and Champion Motorsport aftermarket performance products to enhance your Porsche experience.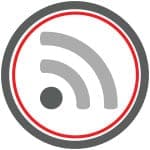 Convenience & Comfort
To accommodate your hectic schedule, we've extended our service hours, allowing you to make an appointment that suits you best. If you wish, you can wait in our well-appointed lounge as we quickly see to your car's health.
Our customers really like the Sonic Automotive Guest Experience. It's a better way to shop, lease or buy, finance and service your car. We keep things hassle-free and straightforward so that you can get back on the road as soon as possible. Schedule service with Porsche River Oaks today and know that your car is receiving perfect care.