The Bedrock of Our Approach
At Momentum Porsche®, our mission is to make buying or leasing your new Porsche easy and pleasant. That's why Momentum Porsche is the Better Buying Experience. We make the purchasing process relaxed, simple and streamlined, using computer technology that lets you sidestep a load of paperwork. When you visit Momentum Porsche, you work with just one Experience Guide over the entire shopping process – we don't pass you around from one person to another.
Sonic Pricing
We know how much shoppers hate haggling over price. We hate it too. That's why we assign each of our vehicles a Sonic Price that lets you avoid all the negotiations – we offer you the best price right from the start.
Buying with Sonic Pricing is as easy as 1-2-3!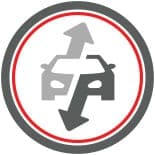 We set the Sonic Price base upon the selling price of identical vehicles in our vicinity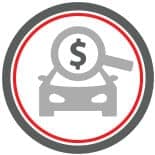 Our price aligns with your own research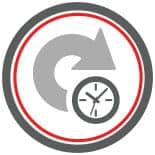 We dispense with the unpleasant back-and-forth negotiation process
Eliminate the uncertainty and stress. The Sonic Price takes the pain out of leasing or buying your new vehicle. Find your next Porsche with us today!