The Porsche Wet Mode assistance system is used to detect significantly wet road conditions and includes a Wet driving program that can be selected manually at any time. It was developed to support the driver in bad weather conditions.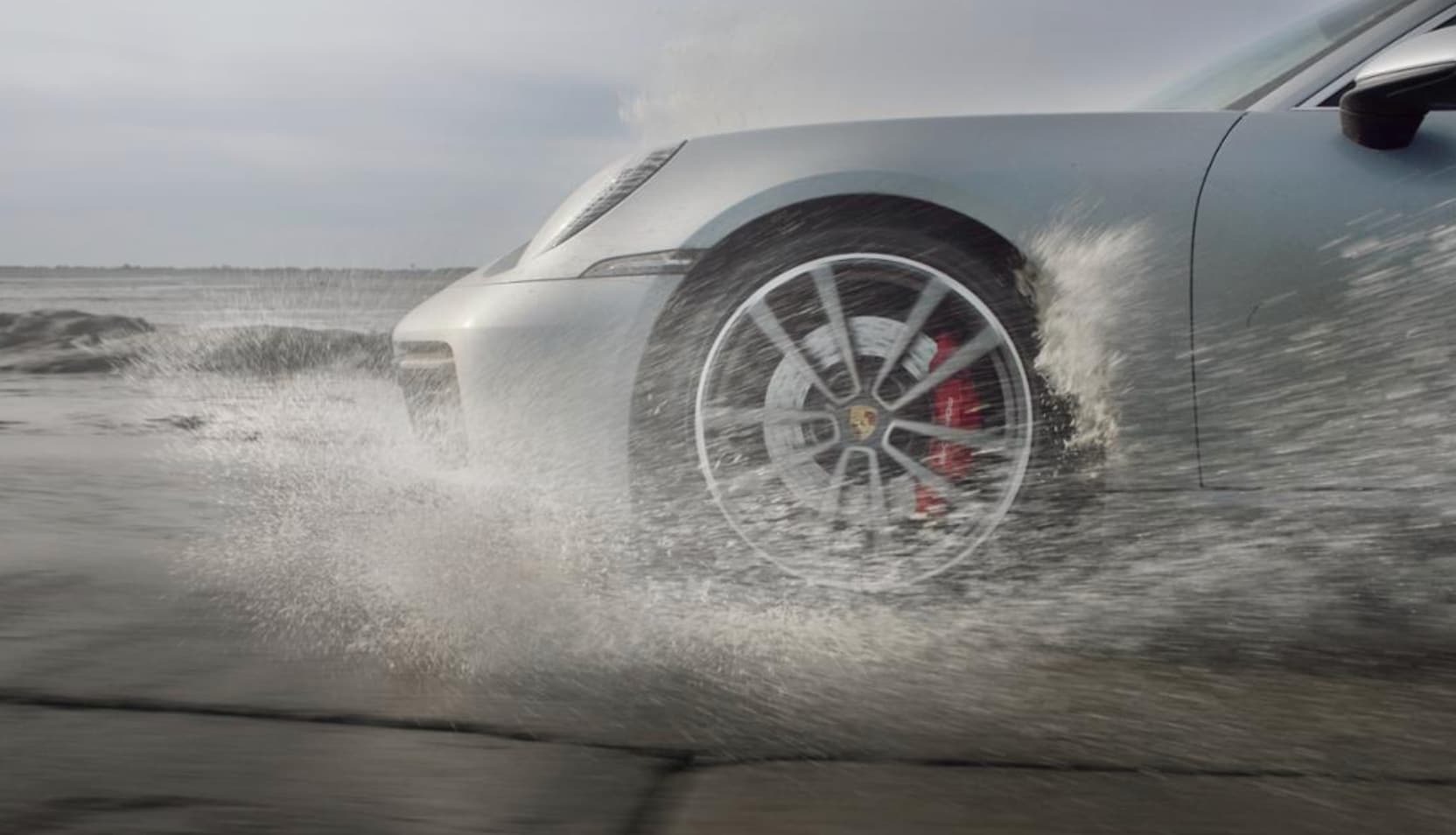 Acoustic sensors in the front wheel houses detect the amount of spray that has been swirled up and can thus decode the road conditions. An effective aid against aquaplaning.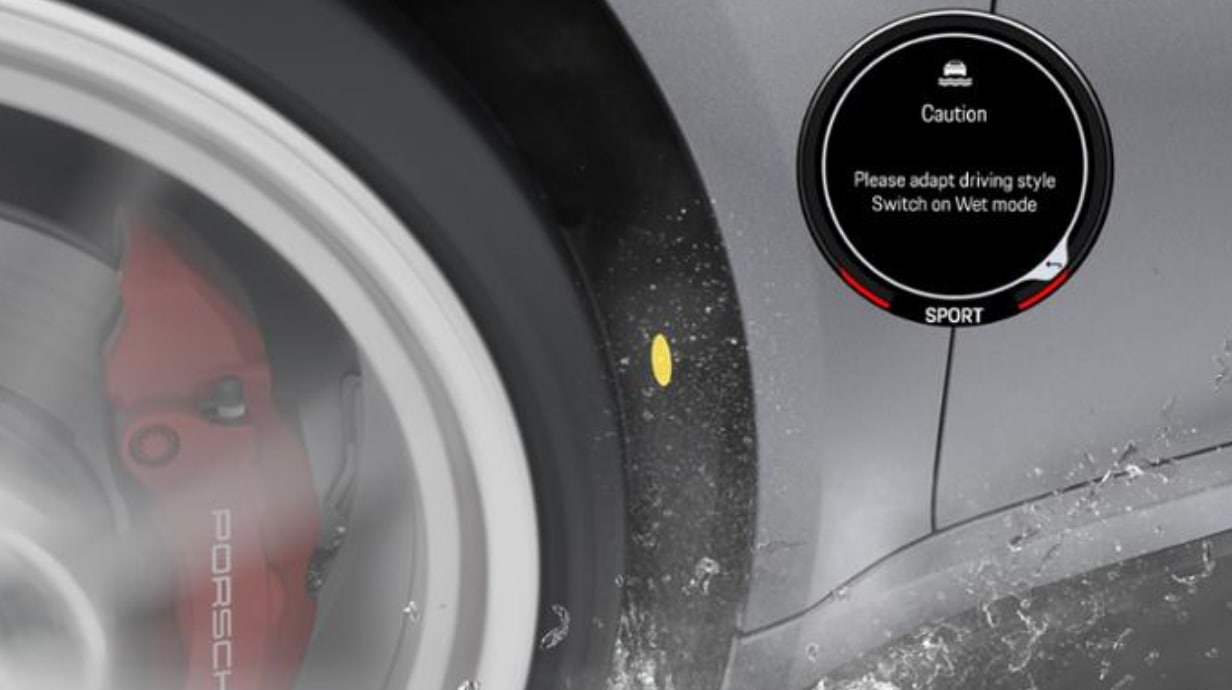 If a wet road condition is detected, the PSM (Porsche Stability Management) and PTM (Porsche Traction Management) systems go into Wet Mode position. The driver is informed of the wet road conditions in the display to the right of the rev counter and it is recommended to switch manually to Wet Mode. It is activated either via the new button bar in the centre console or with the optional Sport Chrono package on the steering wheel.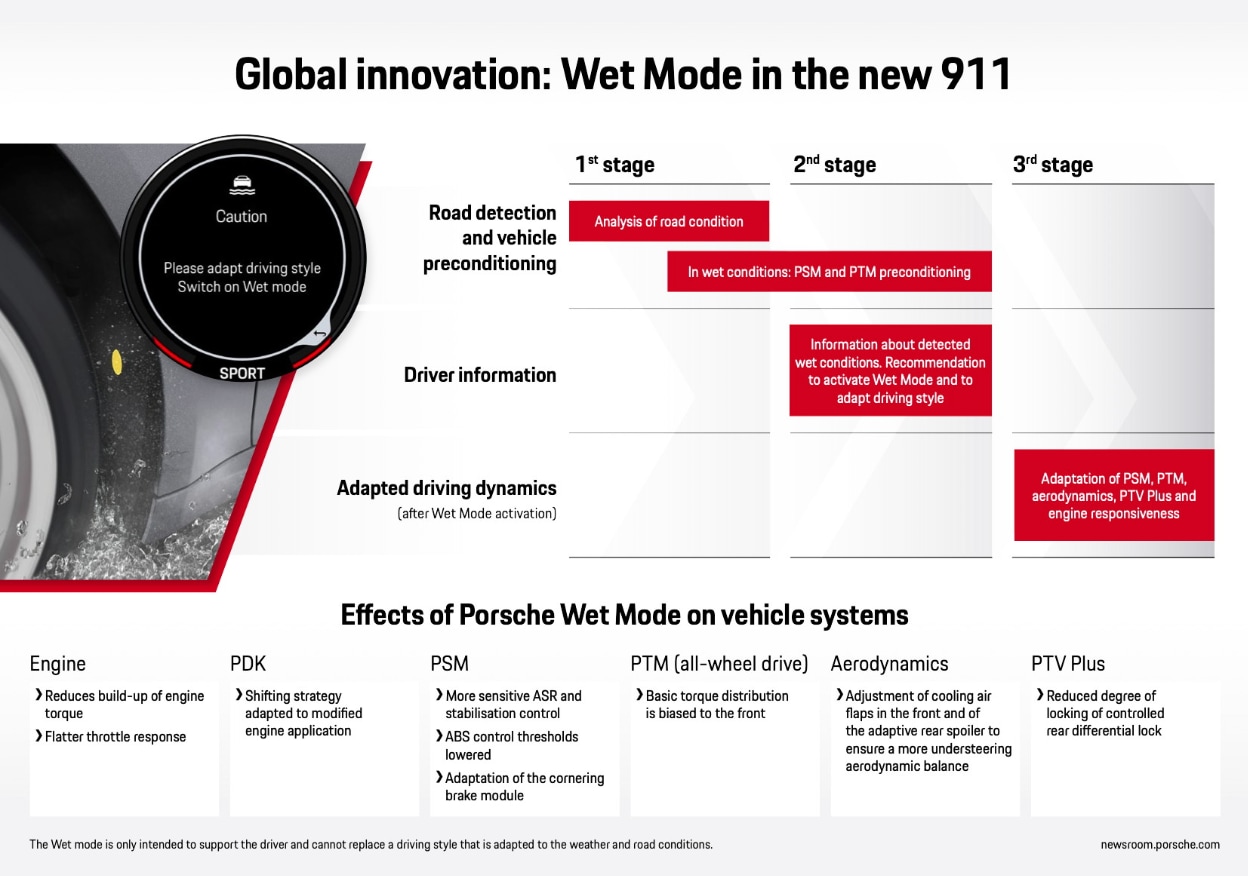 The effect for the driver is clearly noticeable: the Porsche can be driven even more safely, on any terrain.