2019

Porsche 911
Starting MSRP

$91,100
*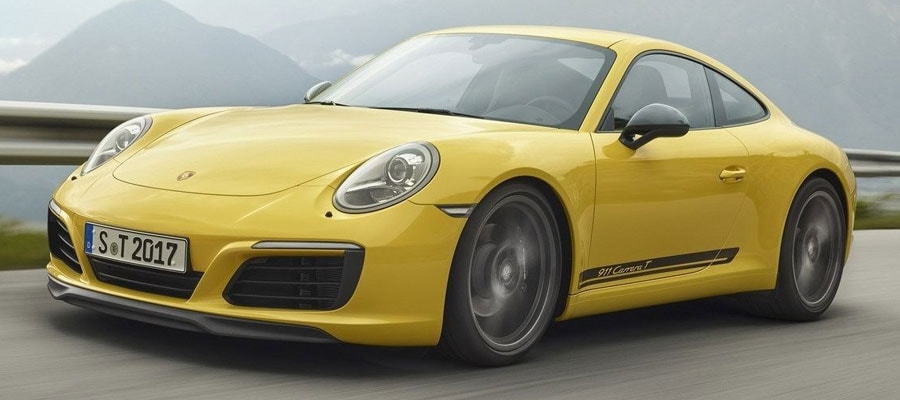 Proudly Serving Houston, TX
What's the Price for the 2019 Porsche 911?

The starting MSRP of the 2019 Porsche 911 is $91,100. *
 

How Many MPG Does the 2019 Porsche 911 Get?
The 2019 Porsche 911 is capable of achieving 20 mpg in the city and 29 mpg on the highway. **
Base Engine
 3.0L Twin Turbo Boxer 6
 

What's New for the 2019 Porsche 911?

Pushing boundaries has always been a cornerstone characteristic of Volkswagen, and ever since 1963, Porsche has ranked on the list of some of the best vehicles on the market. The automaker has taken perfecting the details to a whole new level. This car has become one of the modern engineering roadsters of the highway. For those who like a little wind in their face, you can choose either the Targa or the convertible. All-wheel drive also comes as a standard with the 2019 Porsche 911. What you receive with this vehicle is upgrades in plentiful abundance. If you happen to choose the Carrera T Model, you will find how this choice uses the base coupe. With this vehicle, one of the great things about it is how you have a lightened, simplified and lowered version since the last predecessor. The 2019 Porsche 911 is a vehicle that goes the extra mile to capture your heart.

When it comes to the engine, your engine generates up to 450 horsepower, which is 30 horsepower more than what it did before. You have far greater power with this vehicle, and you have more advanced technology used since the last one. We have seen significant changes in this model. For example, the 2019 Porsche 911 comes fully prepared for hybrid modeling with the engine, which only serves to make it an even better vehicle. Looking for a speedy car? If so, then you can't go wrong with the 2019 Porsche 911 considering how you can accelerate from zero to 60 mph in 2.9 seconds flat. You won't find many vehicles much faster than that, and even the Corvette models don't accelerate as fast as the 2019 Porsche 911. When it comes to the top speed of this vehicle, the engine tops out at 205 miles per hour.

Walking around the outside of this car, you will spot the signature LED lights at the front, and you have full-width taillights closer to the back of the vehicle. This car has the perfect aerodynamic design that will cut down on the fuel usage. When it comes to driving on the highway, this car gets 30 miles per gallon. Driving this car in the city, you get 22 miles per gallon. This is a fair fuel economy for a vehicle in its class. If you want even better fuel economy, you might go with the hybrid model. The interior of this car upsets convention more than most of the other cars in its class. For the first time ever, the 2019 Porsche 911 will break a long-held mold with the sporting vehicles, and it will add a cupholder.